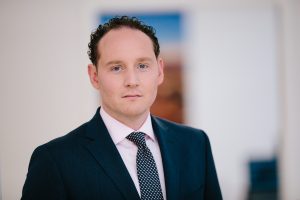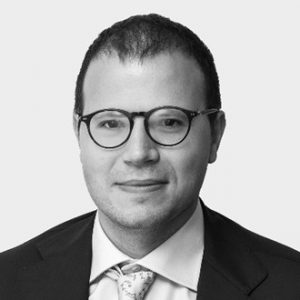 Meet DUAL Asset Underwriting (DAU) and DUAL M&A on Wednesday 4 September and Thursday 5 September at the annual congress in Rome. Robin Lawless | Head of Underwriting – M&A Insurance with DUAL M&A and Massimo Ruscio | Country manager Italy will facilitate individual sessions to discuss how to avoid risks in M&A deals.
DUAL Asset Underwriting is a Managing General Agency, established in May 2013 to provide specialist insurance products to protect or more efficiently transact property assets; real estate, mortgages, inherited assets, shares, airplanes & helicopters, around the world.
DUAL Asset is part of DUAL International, which is part of the Hyperion Group. After only 5 years, DUAL Asset is the by far the largest title insurer outside of the USA, with annual premium of €60M and employees 37 people among Warsaw, London, Norwich, Manchester and Dublin. 
DUAL Europe GmbH, under the brand DUAL M&A, is a Specialist for W&I, Tax and Litigation insurance solutions for international private equity firms and corporate clients throughout Europe. Capacity holders with at least A-ratings are Liberty Mutual, Travelers and R+V.
Headquartered in London and Frankfurt, DUAL M&A underwrites and provides cover for a variety of M&A transaction related risks: Special Situations Coverages, W&I Insurance, Title Insurance, Tax Insurance and Litigation-Buy-Out. Besides other sectors DUAL M&A underwrites risks in the following industries: Renewable Energy, Manufacturing & Distribution Businesses, Property, Financial Institutions, Infrastructure, Retail and Tech. Our international approach and ability to insure cross-border deals allows us to create policies that take into account the unique needs of international or domestic deals.
DUAL M&A is part of the DUAL Group, the world's largest international underwriting agency and Lloyd's largest international Coverholder. The DUAL International Group is the specialist underwriting arm for the Hyperion Insurance Group, established in 1994 employing over 4500 people in 35 countries.
Here's why you should meet DUAL Asset:
The most innovative in the market (among other things, first to have launched the Title/W&I hybrid product);
A fully dedicated underwriting team with great legal & language skills;
A very flat structure to avoid delays and get fast approvals;
The simplest, insured-friendly and broadest wording in the Market, which can be subject to your jurisdiction and customised to suite your specific needs;
DUAL Asset insured the broadest range of red flags, both referred to Title to Shares and Asset, helping you get the deal done;
DUAL Asset can insure any kind of deal, regardless of its size;
DUAL Asset only cooperate with A Rated top Insurers.
Provided services:
Title Indemnity for Commercial and Residential transactions, Title to shares, Share Ownership, and Title to Aircraft, Inheritance Protection Insurance and Excess W&I.
In general, their policy protects against unknown risks and complements the due diligence process. The policy also protects you for the length of time you own the asset, unlike time limited W&I insurance. Where specific risks are discovered,  DUAL Asset can cover them into the policy. These insured specific risks would pass to any new buyer, improving the asset/shares and its/their saleability. Experienced property professionals use their products to cut time, cost and risk from the transaction process.
Here's why you should meet DUAL M&A:
Dual Europe GmbH`s team is dedicated to providing innovative and bespoke transactional insurance solutions. Our underwriters have unparalleled experience and expertise in mergers and acquisitions space. Our international approach and ability to insure cross-border deals allows us to create policies that take into account the unique needs of international or domestic deals.
Dual M&A's underwriters are fluent in a wide array of languages and all were practicing lawyers or accountants prior to joining our group. From Warranty & Indemnity insurance to Tax Liability insurance and Contingent Risk policies, our team has earned a reputation for executing multiple transactions with attention to detail and within the time constraints required in M&A transactions.
Also Dual M&A has a dedicated M&A claims team with strong market experience specializing in dealing with complex M&A claims. We predominantly focus on financial and commercial clients in the European and UK markets. Dual has a strong presence in the London market and across Europe but Dual also underwrites risks in other jurisdictions. Our products and underwriting services are available in several local languages and compliant with local law and regulation.
Why Sellers use transactional insurance:
Replace warranties that Sellers don't want to or can't give;
Avoid escrow & accelerate the winding up of funds.
Quick exit – they want to reinvest sale proceeds quickly, without worrying about warranty liability;
Get better finance terms from finance parties.
Why Buyers use transactional insurance:
Better financial conditions in negotiations DD red flags with finance partner;
Seller's warranties aren't worth much from the Buyer's perspective;
They want to insure the warranties, but the W&I is too expensive for the deal size;
They want to insure 100% of the asset value, not 10% or 20%;
They don't have time to perform usual DD.