The congress, organised annually by AIJA, will take place from 3-7 September at the Parco dei Principi Grand Hotel & Spa, in Rome. Under this year's theme 'Sustainability and the Law: Planet. People. Future', over 700 international legal professionals are expected to explore the ways in which today's digitalised and globalised world can become more sustainable. Participants will include private practice lawyers, in-house counsel, entrepreneurs, business leaders, as well as representatives from UN bodies and governments.
The theme of this year's congress is inspired by the United Nations (UN) Sustainable Development Goals (SDGs), the blueprint to achieve a better and more sustainable future for all, according to the UN. To encourage debate, the event will be structured around three thematic areas to build up extensive knowledge and awareness around these SDGs:
The first day of academic sessions (Wednesday 4 September) will be dedicated to 'Sustainable Society'. Sessions will concentrate around societal challenges, including those related to environmental degradation (SDG Goal 13), economic prosperity (SDG Goal 8), social inclusion, gender equality (SDG Goal 5), industry, innovation and infrastructure (SDG Goal 9), urban environment (SDG Goal 11), or biodiversity loss (SDG Goal 15).
The day will kick off with a plenary session on 'Sustainability and the law: Global action for people and the planet' in the morning. The session will start with two keynotes on the promise and progress of the SDGs. These will be followed by several stories of challenges, successes and failures related to initiatives towards a more sustainable world by decision makers, lawyers and passionate people in governments, business and non-profits. Speakers include Bettina Tucci Bartsiotas, UN Interregional Crime and Justice Research Institute; Aldo Ravazzi Douvan, Italian Ministry of the Environment; Luca Ruini, Barilla; Daniela Fiorentino, UNICEF; Pernille Kruse Madsen, Human Practice Foundation; and Federico Garcea, Treedom.
During the afternoon, participants can choose from four parallel interactive workshops: 
WORKSHOP 1: Cities of the future: Local sustainable development in a global competitive environment
WORKSHOP 2:  Large-scale sport events in times of megalomania: Bigger, better, more expensive. Sustainable?
WORKSHOP 3: Vulnerable workers, migrants and families: perspectives on a more sustainable future
WORKSHOP 4: Making the environment great again: New frontiers for international arbitration and state courts.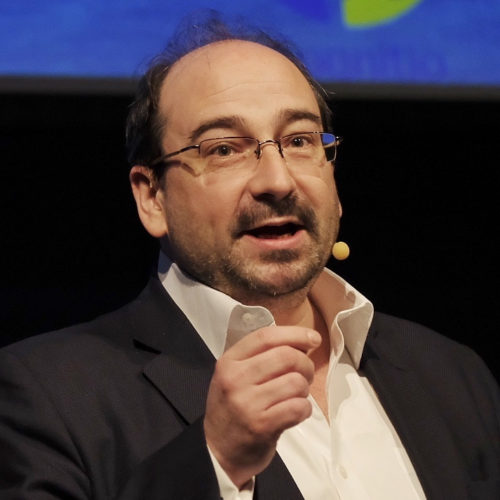 Keynote Address, wednesday 4 september
As part of the congress keynote series, AIJA will also welcome Michael Green, Chief Executive Officer of the Social Progress Imperative, a US-based non-profit best known for the Social Progress Index, a multi-indicator index that assesses the social and environmental performance of different countries.
The second day (Thursday 5 September) will focus on key opportunities and challenges some industries face and how companies can strengthen current practices and mitigate risk to deliver meaningful and long-term contributions to a more sustainable world. Critical and timely issues, such as climate change (Goal 13), inequalities (Goal 10), securing resilient supply chains (Goal 8), or sustainable investing will be part of the schedule.
The agenda for Thursday will comprise six working sessions and workshops running in parallel during the morning and afternoon:
WORKING SESSION 1:  Sustainability in the fashion industry: is green the new black?
WORKING SESSION 2:  The growing role of sustainability in M&A and corporate governance
WORKSHOP 5:  Corporate accountability for sustainable development
WORKSHOP 6: Fintech's potential on the road to sustainability
WORKSHOP 7:  Responsible tax for a sustainable future
WORKSHOP 8:  Sustainability through personalised medicine: Opportunities and challenges
3. Sustainable law practice
The third day (Friday 6 September) promises a busy morning. 
The plenary session 'Building a successful, sustainable practice' will address the transformation of the practice of law and what this means for lawyers.  How lawyers can empathise with the commercial decisions of their clients. How they can deliver more targeted and relevant advice and ultimately, build stronger relationships that last. Finally, how lawyers can use legal project management tools for success in a rapidly changing legal market. 
The academic programme will then wrap up with a workshop on 'How can we make a difference? Law firms and sustainability'. This workshop will discuss three vitally important topics for law firms – and for our societies – and the role we can play individually and collectively to make a difference:
The environment (UNSDG 13) – 20,000 scientists have written a letter to humanity highlighting the damage being done to our planet. How can law firms work to reduce their environmental impact
Gender equality (UNSDG5) – promoting diversity and inclusion, how do we understand and overcome the issues affecting gender balance in the workplace and champion gender diversity? How do we do this within law firms and how can we help our clients and our communities to do this
Access to justice (UNSDG16) – what roles can law firms play in promoting access to justice as part of the Peace, justice and strong institutions goal?