Where to Play | How to Play | Can we Win?
We live and work in a world that is dominated by Volatility, Uncertainty, Complexity and Ambiguity ('VUCA'). VUCA is not just a challenge to develop a strategy, it has become the framework wherein law firms need to develop and execute their strategy (Where to Play | How to Play | Can we Win?).
The Geographical expansion by the Global Elite and International Business Law Firms ('IBLs');
The Transformation from a Supply-Driven-model to a Demand-Driven-model (Old Law vs. New Law);
Changing Client Loyalty and Demands;
The increasing importance and impact of Operational Excellence and Technology; and
The rise of Alternative Legal Service Providers ('ALSPs'),
lead to increasing competition and a clear market segmentation; law firms from all sizes are forced to make clear and bright strategic choices. Many law firms, practice -and sector groups, and partners confuse personal and professional ambitions and aspirations with strategy, or they simply lack the discipline to execute the agreed strategic actions.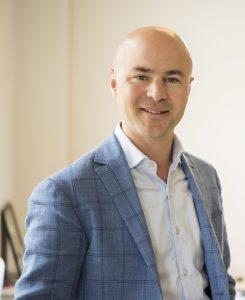 At the AIJA Congress in Rome, Robert F. van Beemen | partner at Venturis Consulting Group will facilitate individual Strategic Business Planning sessions, including:
An Introductory and Interactive Plenary Group Session via video conference
A Strategic Business Planning template
A Hotline for questions and to share your strategic thoughts
The Individual Strategic Business Planning Session in Rome
Aftercare…
And a free copy of the Special Report Legal Tech and Digital Transformation | Competitive Positioning and Business Models of Law Firms, Globe Law and Business 2018
When: Wednesday 4 September and Thursday 5 September 2019
Where: The AIJA Annual Congress in Rome
For Whom: (Managing) Partners, and Practice and Sector Group Leaders
How: Register here