Wednesday 4 September

Thursday 5 September

Friday 6 September
The first day will be dedicated to the theme of 'Sustainable Society'. Sessions will concentrate around societal challenges, including those related to environmental degradation (UN SDG Goal 13), economic prosperity (UN SDG Goal 8), social inclusion, gender equality (UN SDG Goal 5), industry, innovation and infrastructure (UN SDG Goal 9), urban environment (UN SDG Goal 11), or biodiversity loss (UN SDG Goal 15).
The second day will be all about key opportunities and challenges some industries face and how companies can strengthen current practices and mitigate risk to deliver meaningful and long-term contributions to a more sustainable planet. Critical issues, such as climate change (UN SDG Goal 13), inequalities (UN SDG Goal 10), securing resilient supply chains (UN SDG Goal 8), or sustainable investing will be part of the schedule.
The third day will address the transformation of the practice of law and how the Sustainable Development Goals can help law firms deliver their sustainability programmes and ambitions.
Tuesday 3 September

Wednesday 4 September

Thursday 5 September

Friday 6 September

Saturday 7 September
BEST international future award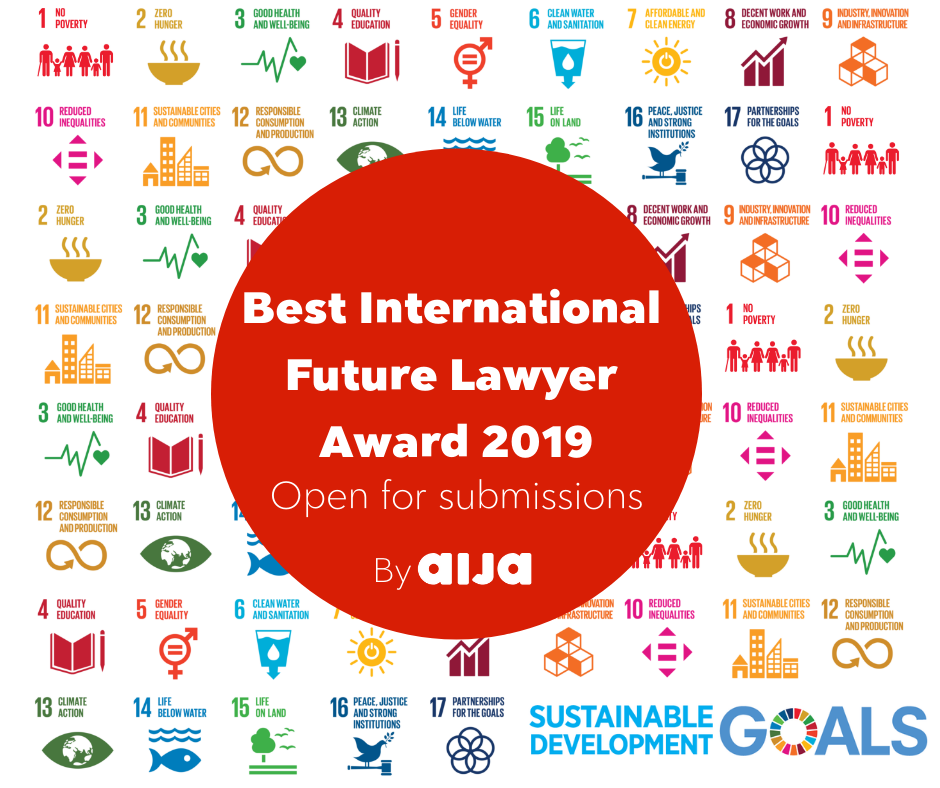 We are excited to invite law students to participate in the Best International Future Lawyer Award competition focused on the United Nations Sustainable Development Goals (SDGs) this year. The competition is organised by AIJA, the international association of young lawyers.
The aim of the competition is to develop law students' understanding of the global development agenda. We want to encourage them to identify international legal frameworks or law approaches in achieving the SDGs.
"If I could change the world…how can I, as a future lawyer, contribute to a more sustainable world?"